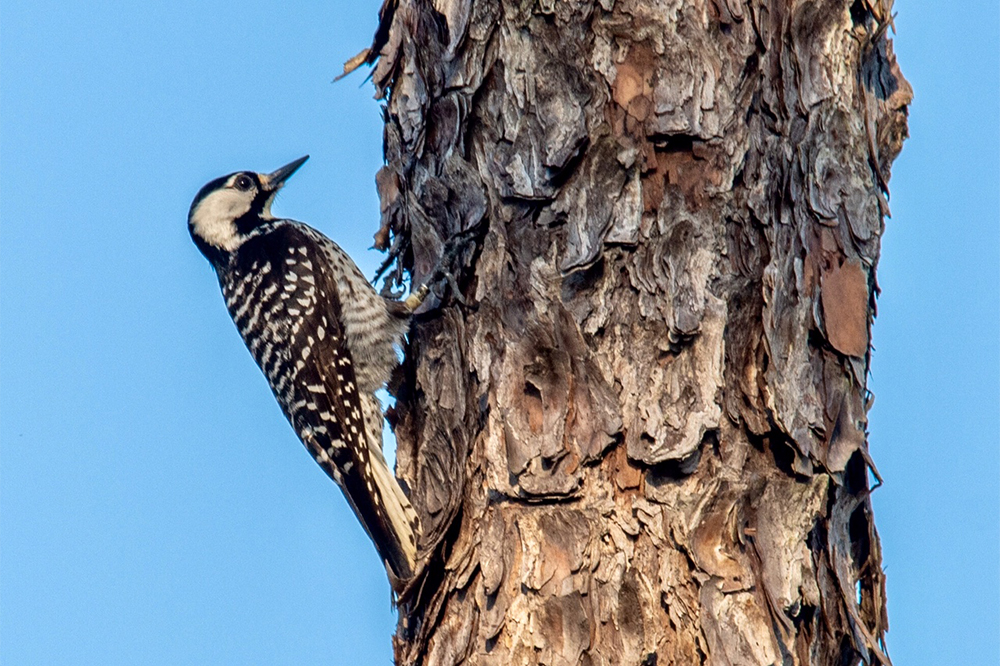 By Burch Barger
From its cypress and bottomland hardwood swamps to its salt marshes and mud flats, the St. Marys Basin provides habitat for a diversity and abundance of animals and plants. There is a large diversity of native tree species found in the basin, including bald cypress, several species of pine, sweetgum and tupelo gum, southern and sweetbay magnolia, red maple, several species of holly, tulip poplar, Carolina willow, river birch, and a variety of oaks. Wildlife in this area includes white-tailed deer, river otters, beavers, raccoons, alligators, gopher tortoises, wild turkeys and ribbon snakes. The middle portion of the river supports black bears, bobcats and the red-cockaded woodpecker.
The St. Marys River offers many opportunities for recreation and sightseeing. Canoeing, boating, fishing, and camping are just some of the ways to enjoy the river. The upper reaches of the St. Marys – the north and middle prongs – are narrow, twisting streams with good current and beautiful cypress and tupelo trees. After the two prongs meet, the river becomes wider and is characterized by bluffs, swamps and snow-white sandbars. Development along the banks is scattered and infrequent and campsites are plentiful. Popular sportfish include redbreast sunfish, bluegill, largemouth bass and various catfish.
If you are looking for a nice spot to start a kayak trip on the St. Marys — or perhaps just a scenic picnic locale — Riverkeeper Anna Laws shares, "Traders Recreation Area in Folkston is located near the Okefenokee Swamp and has a campground. For advanced paddlers, this section of river is lovely!" Once a fort and settlement, Traders Hill today is a 32-acre recreation park on the banks of the St. Marys River where visitors can launch a boat, camp, fish, swim, or enjoy the natural beauty of the river.
https://stewardsofgacoast.org/wp-content/uploads/2020/05/Red-Cockaded-Woodpeckers-by-Phillip-Murdaco.jpg
666
1000
John Lenz
https://stewardsofgacoast.org/wp-content/uploads/2018/03/stewards-logo.png
John Lenz
2020-05-13 19:50:04
2020-05-14 15:58:34
Wildlife and Recreation on the St. Marys River