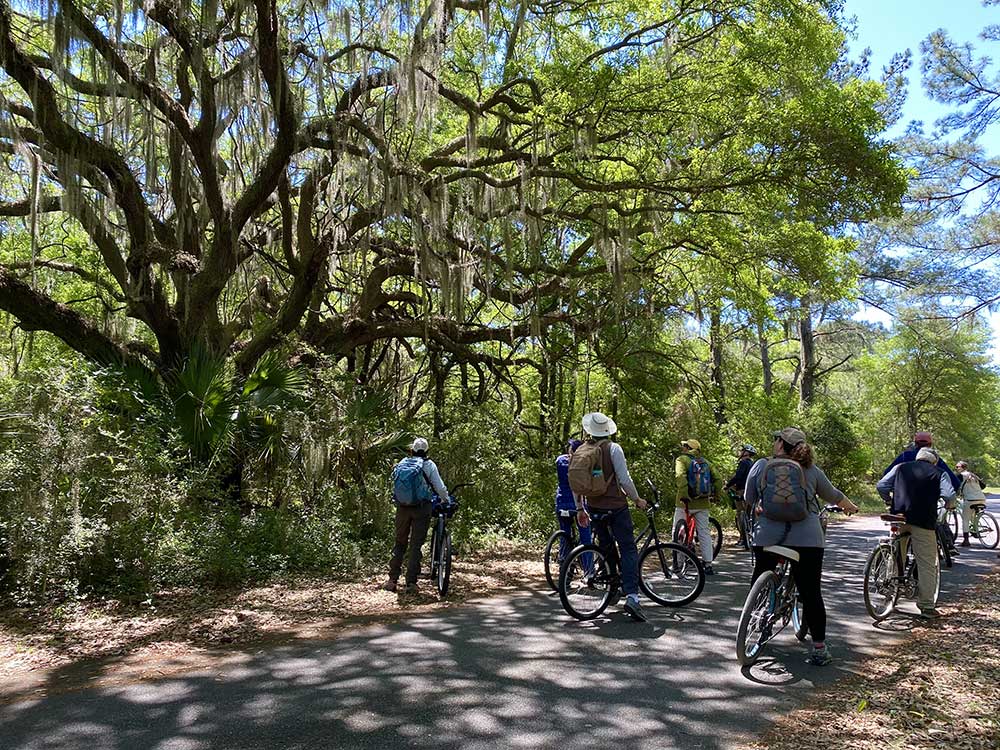 By Burch Barger
From St. Simons to Brunswick to Townsend to Darien, Stewards have gathered this year in beautiful, conserved places along the Georgia coast to learn and explore together.  Highlights of our four field trips, described below, included ideal weather, great conversations, and strengthened connections among participants.
In January, Stewards gathered at Cannon's Point Preserve for a hike guided by Wendy Paulson and St. Simons Land Trust leaders Emily Ellison, Stephanie Knox, and Susan Shipman.  We discussed the natural and cultural histories of Cannon's Point Preserve, as well as the success of past and current conservation initiatives on the property. We hiked along the eastern side of the 608-acre peninsula with views of salt marsh, old growth maritime forest, tidal creek and river shoreline. Our 5-mile loop included a midway picnic break near historic ruins and with a view of the Altamaha delta.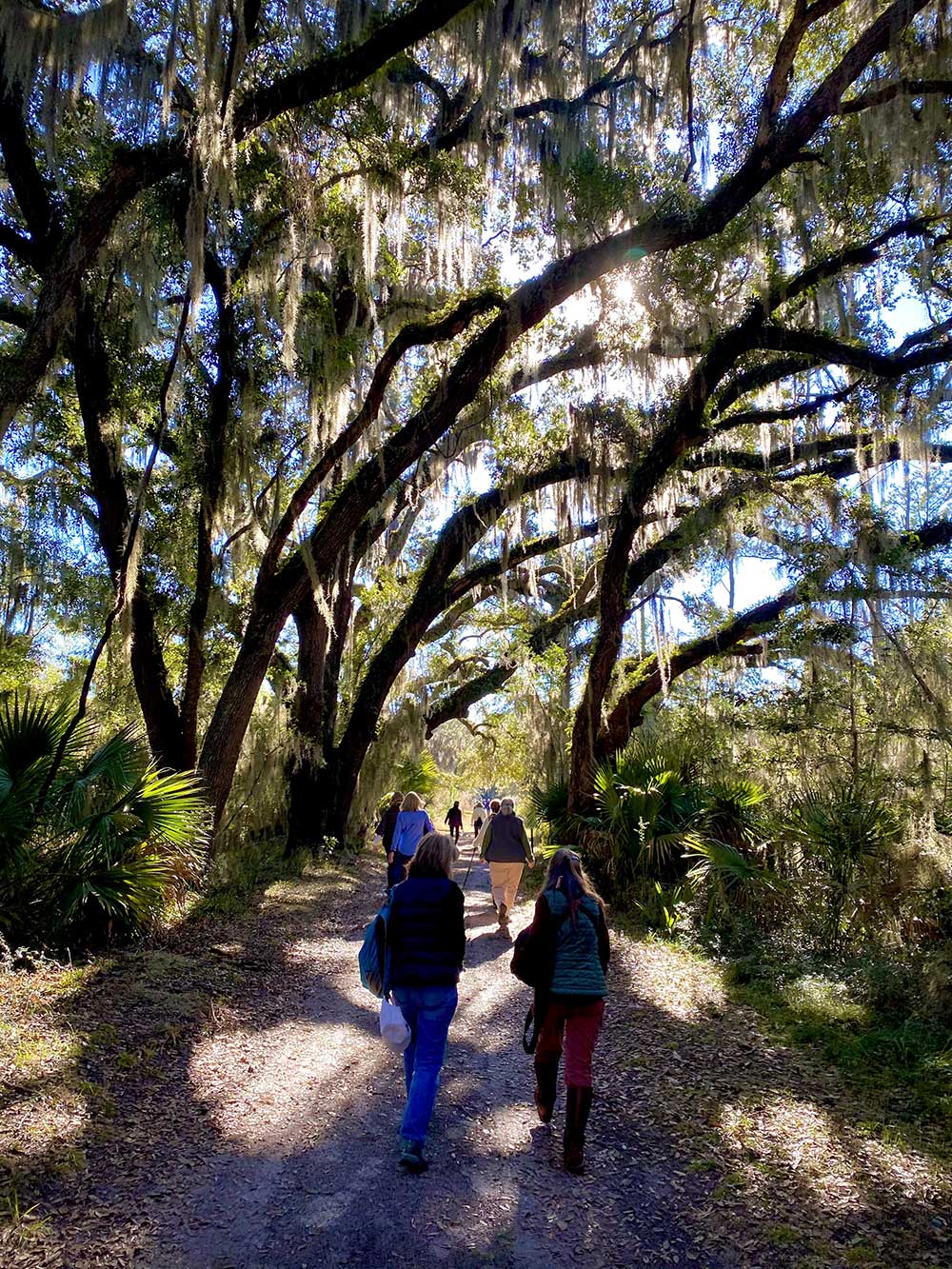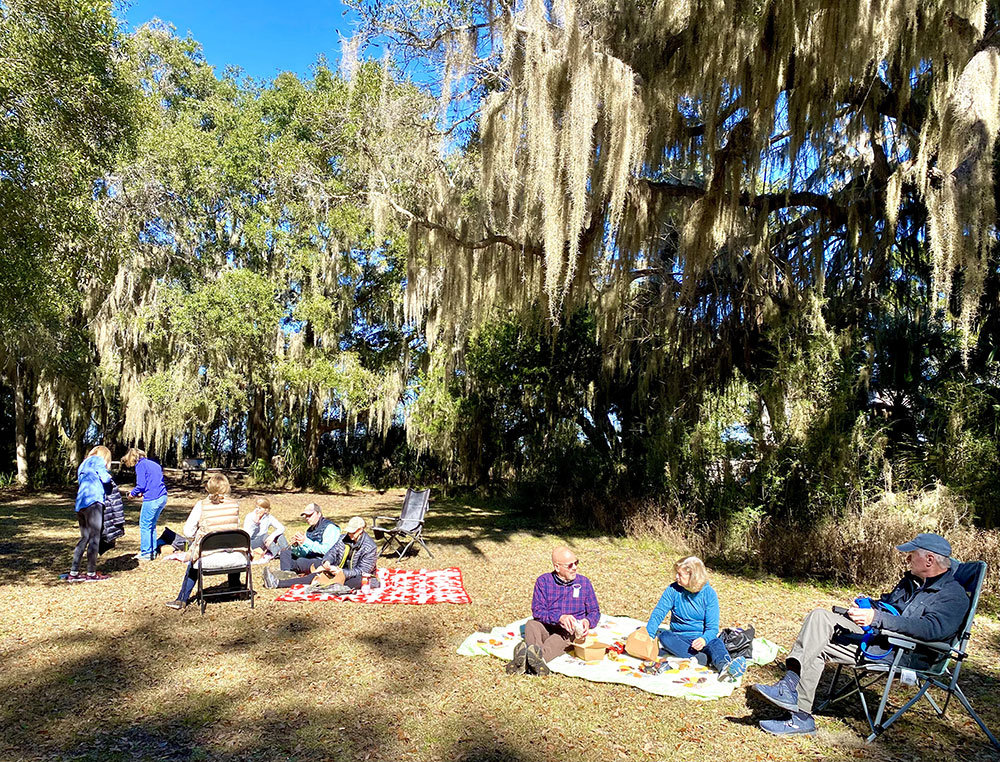 In March, Stewards gathered at Altama Wildlife Management Area for an update on conservation efforts along the Altamaha corridor.  Guided by Eamonn Leonard and Matthew Stoddard from Georgia DNR and Christi Lambert from The Nature Conservancy, we spent the morning learning about the longleaf pine ecosystem and restoration efforts that are being implemented at Altama.  After viewing a gopher tortoise in its burrow, we enjoyed a picnic lunch on site and an afternoon hike through the hardwood floodplain forest along the Altamaha River.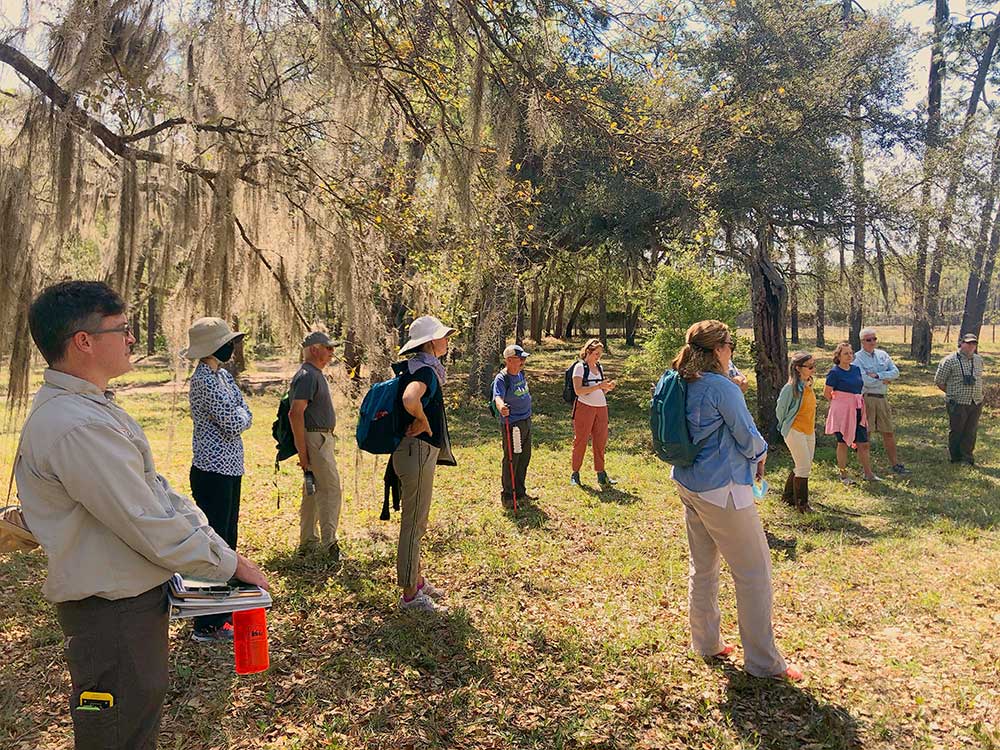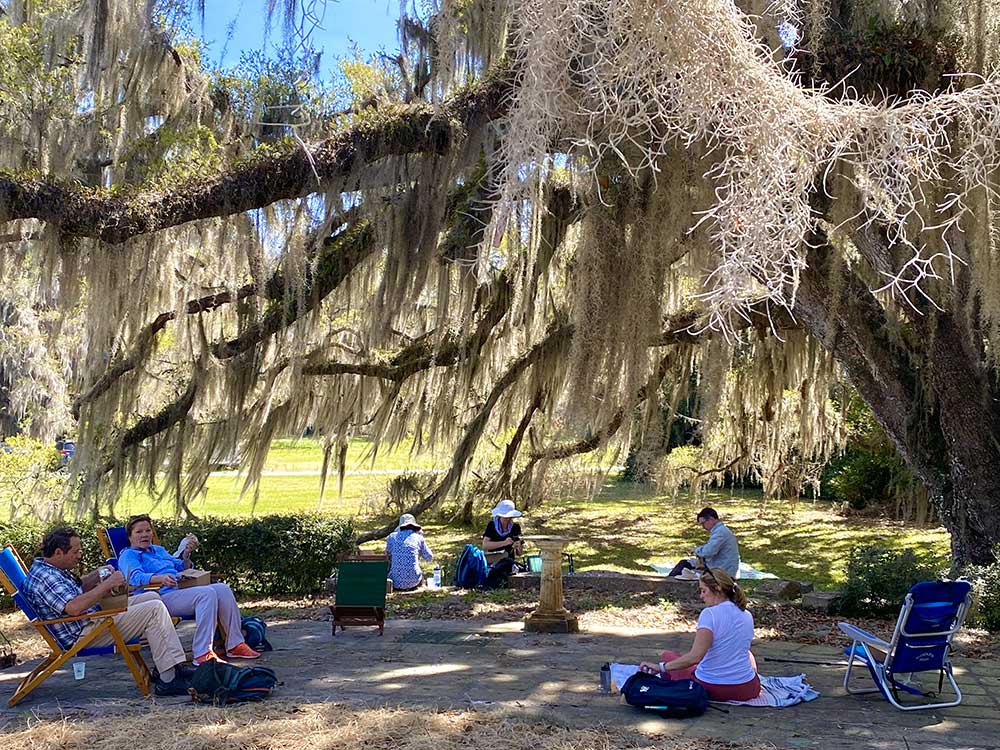 On Earth Day, April 22nd, Stewards gathered for a leisurely 6-mile bike ride at Harris Neck National Wildlife Refuge.  Guides for this excursion were Tim Keyes from Georgia DNR, Christi Lambert from The Nature Conservancy, and Kate Tweedy from Little St. Simons Island. We stopped for short walks along the way to discuss conservation projects and to view nesting wood storks at one of the largest wading bird rookeries in the southeastern United States.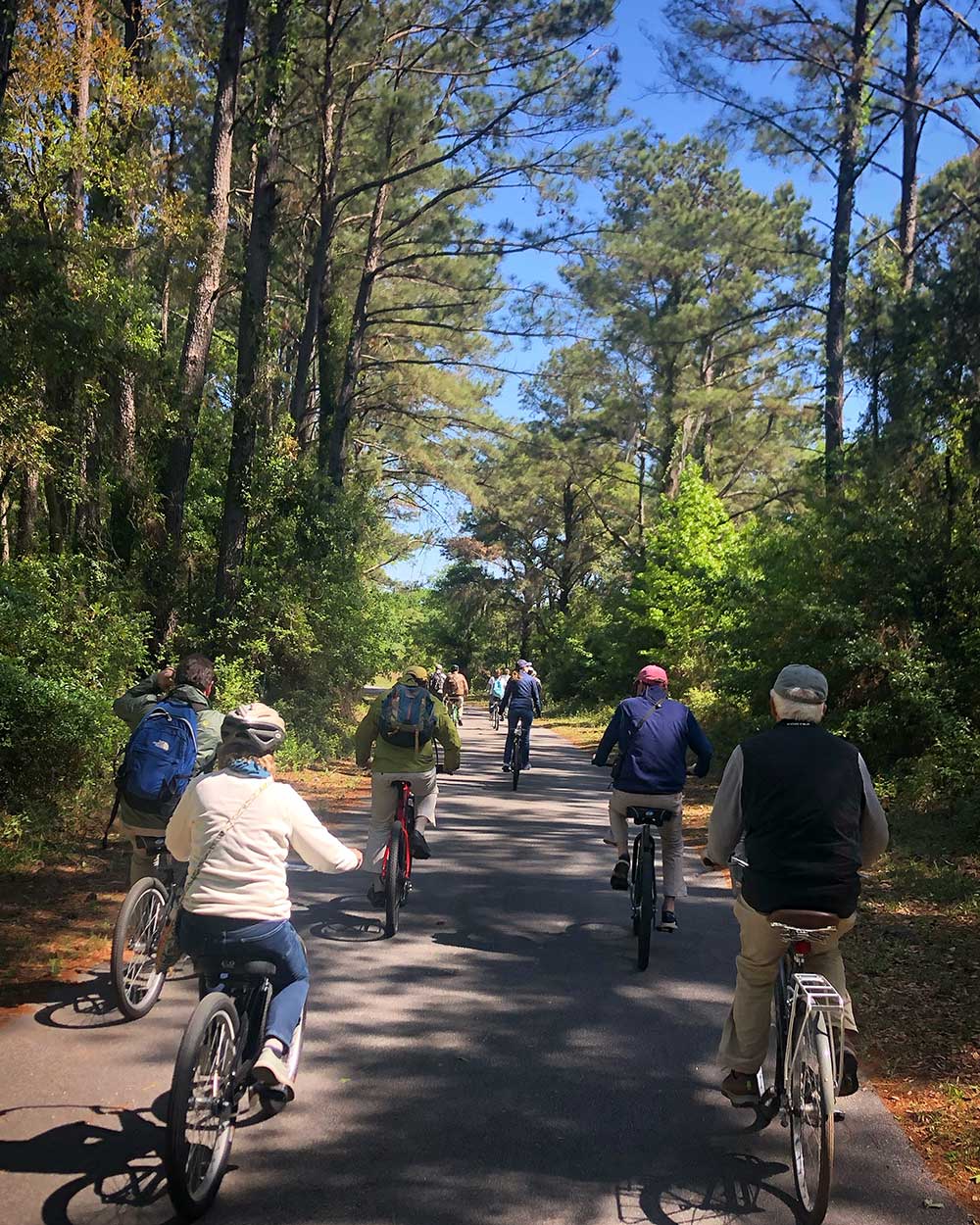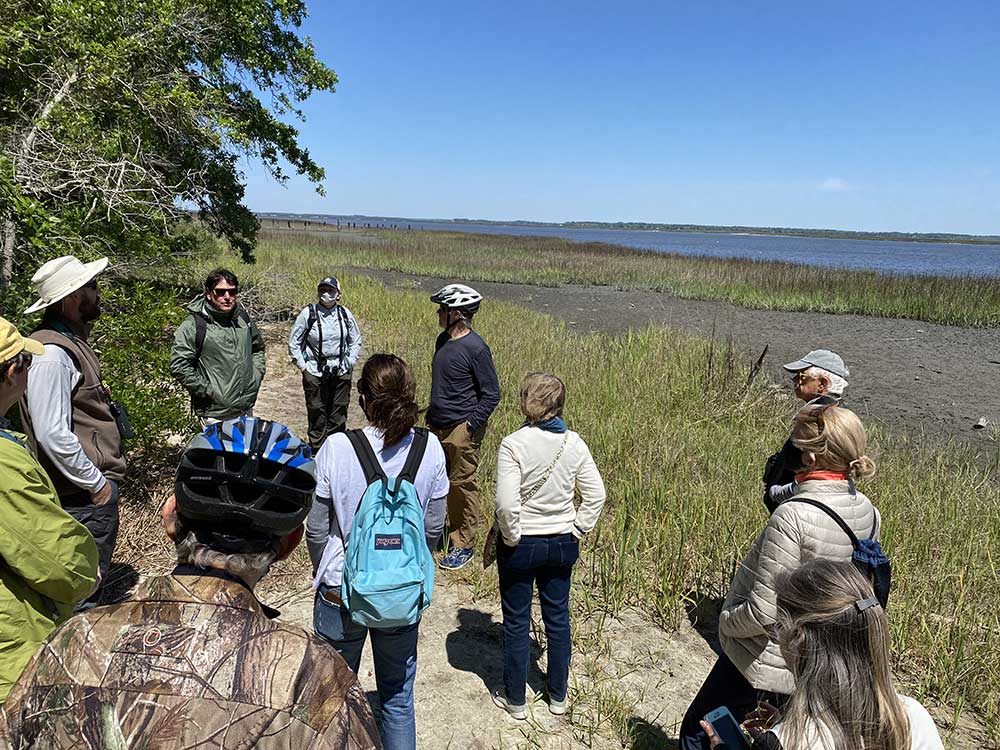 Stewards' final trip of the spring season was an exploration of the Altamaha delta by water and by land. In the morning, we departed by boat from the Champney dock in south McIntosh County and traveled to Little Egg Island Bar. We observed flocks of shorebirds during the height of spring migration.  Abby Sterling and Brad Winn from Manomet led our conversations about shorebird conservation efforts in the Georgia bight and beyond. In the afternoon, we gathered at Butler Island to learn more about its history and recent challenges. Eunice Moore and Megan Desrosiers – representatives of the Coalition to Save Butler Island Plantation and House — shared their vision for future use of the property.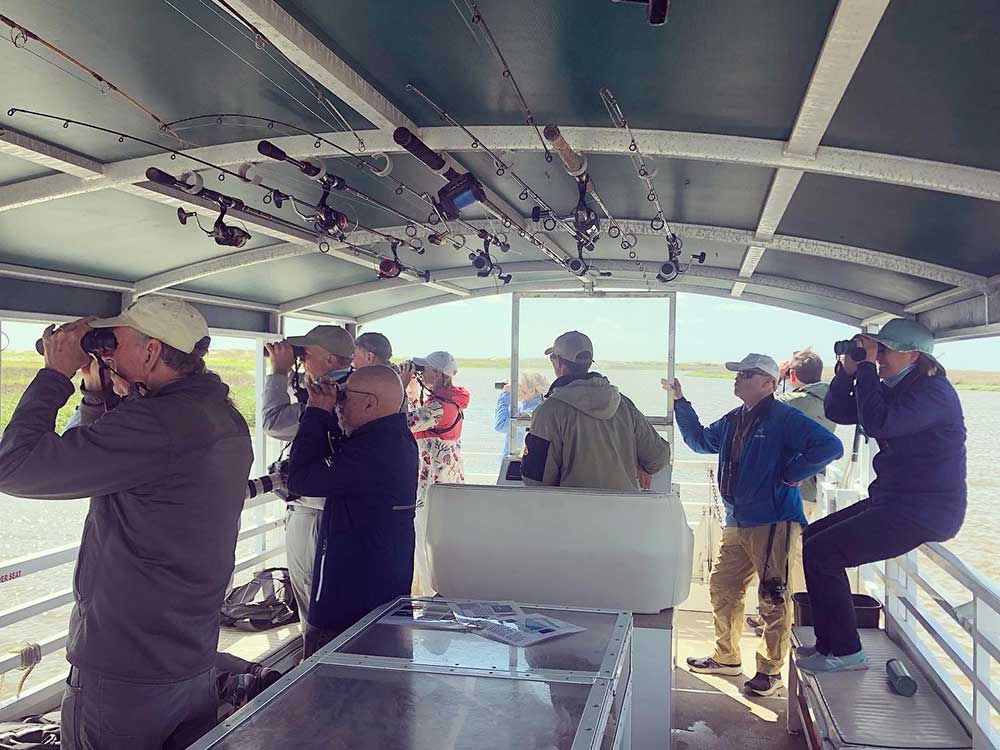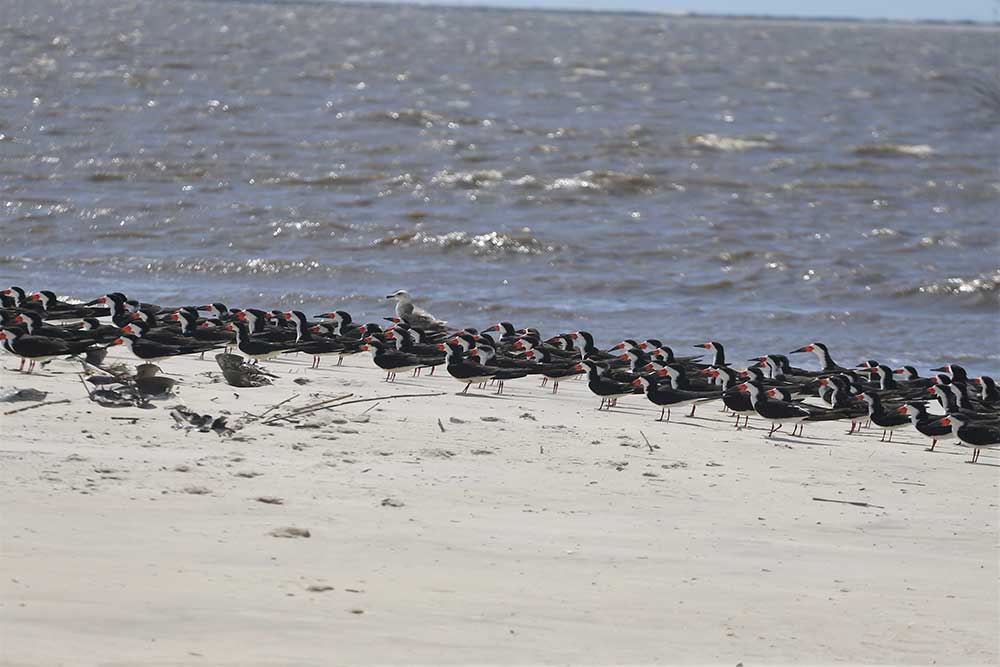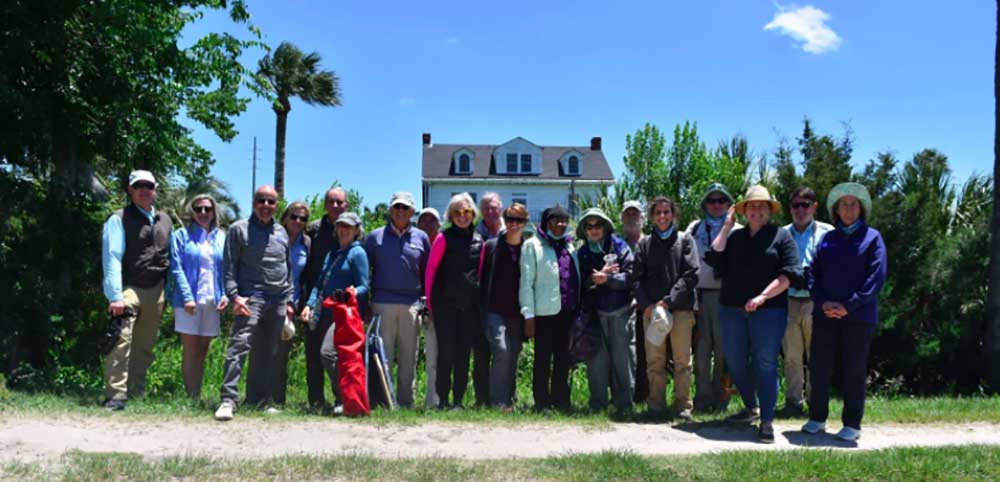 We are planning another slate of coastal excursions for the fall season, and we hope you will plan to join us.  More details will be released via email in the near future.
https://stewardsofgacoast.org/wp-content/uploads/2021/06/Image-5-Field-Trips-Header.jpg
750
1000
Lizzi Skipper
https://stewardsofgacoast.org/wp-content/uploads/2018/03/stewards-logo.png
Lizzi Skipper
2021-06-25 14:36:44
2021-06-25 14:37:22
Stewards Field Trips 2021: Experiencing the Benefits of Land and Wildlife Conservation