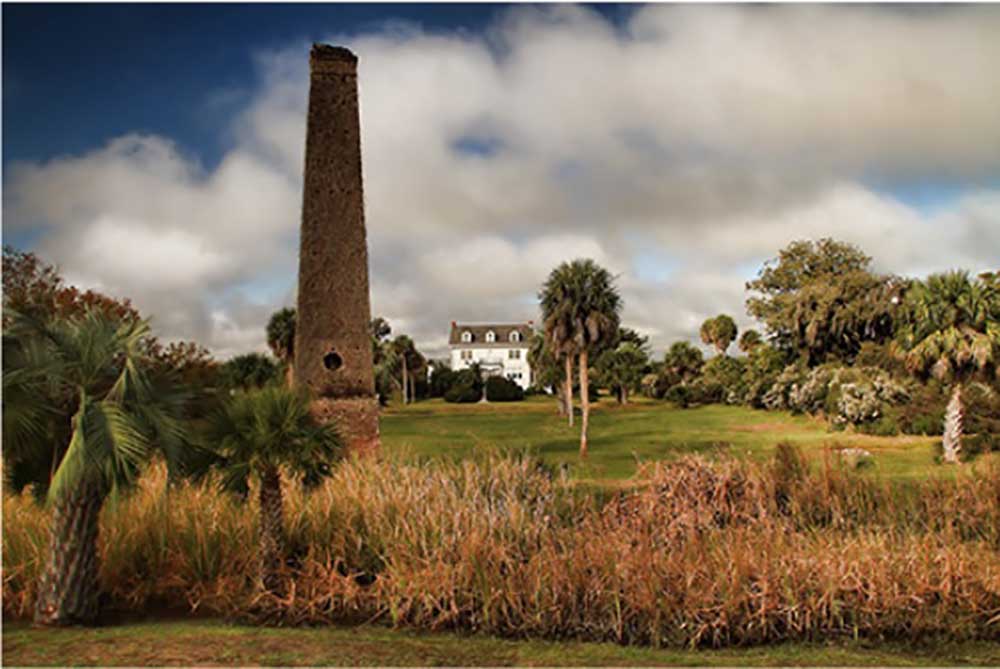 By Burch Barger
Hosted by The Coalition to Save Butler Island and organized by One Hundred Miles, three consecutive gatherings (both in person and online) were held recently to facilitate public conversation about the future of Butler Island. Participants in these sessions, titled "Creating a Future for Our Past," included community members, descendants of enslaved people, conservationists, historians, tourism professionals, theologians, private foundations, academics, elected officials, state agency representatives, and more.
Butler Island, located in McIntosh County and part of the 30,000-acre Altamaha Wildlife Management Area, is an important and historic landmark from our coast's history. It is the site where Pierce Butler enslaved more than 500 people and where famed actress and abolitionist Fannie Kemble documented the atrocities that she witnessed there in her influential work, Journal of a Residence on a Georgia Plantation, 1838-1839.  Kemble's journals were seminal in turning the tide of Great Britain's public opinion against slavery.  Plagued by gambling debts, Butler became notorious for the largest single auction of enslaved people in U.S. history known as the "Weeping Time," where hundreds of Butler Island families were separated and taken to Savannah and held captive in horse stalls before being sold and shipped off to enslavers throughout the antebellum South.
Visited and widely used by thousands of people since it became a wildlife management area, Butler Island has struggled greatly to meet maintenance demands. Upkeep of the complex system of dikes that create vital habitat for waterfowl is costly.  Structures on the island, particularly the postbellum Huston House, have fallen into disrepair but at present remain viable for restoration. Built in 1927 by the former owner of the New York Yankees who personally recruited Babe Ruth, the Huston House was a duck hunting lodge that hosted not only Ruth himself but also other baseball luminaries like Lou Gehrig and Ty Cobb.
The future of Butler Island currently hangs in the balance. Georgia House Bill 906, which was designed to allow the transfer of Georgia heritage preserves to private developers, met with strong public resistance and was defeated earlier this year. In the wake of this legislative battle, The Coalition to Save Butler Island seeks to devise solutions for not only financing the upkeep of Butler Island but also honoring those enslaved on the property and protecting the site's historic and natural assets for generations to come.
Recommendations and comments from the public sessions have been gathered and shared with the Georgia DNR, owner of Butler Island. Based on resounding feedback from session participants, the Coalition is creating a "Friends of Butler Island" organization and applying for 501c3 status, as well as pursuing funding for projects that will help with restoration and other initiatives on the property. It will take continued collaboration and creative fundraising efforts to generate the revenue necessary to preserve Butler Island. To support this important movement which seeks to promote both environmental conservation and cultural preservation, please contact Megan Desrosiers, CEO of One Hundred Miles.
https://stewardsofgacoast.org/wp-content/uploads/2020/12/IMAGE-8.jpg
669
1000
Lizzi Skipper
https://stewardsofgacoast.org/wp-content/uploads/2018/03/stewards-logo.png
Lizzi Skipper
2020-12-07 11:55:04
2020-12-08 10:53:24
Collaborative Efforts Underway to Preserve Butler Island