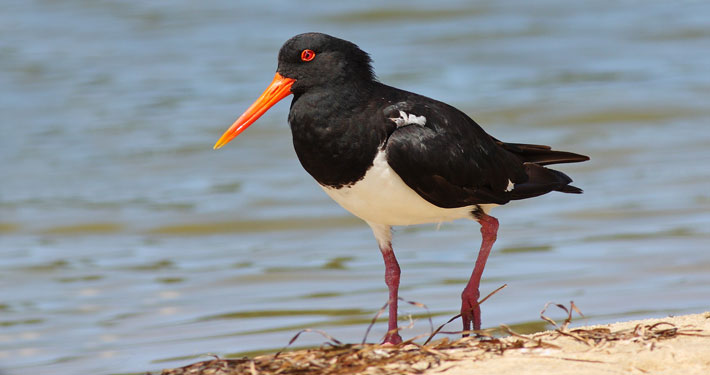 Stewards of the Georgia Coast and Coastal Georgia Partners in Philanthropy (CGaPIP) joined forces to host a Conservation Donors Roundtable on March 10, 2016.  Held at Musgrove Plantation on St. Simons Island, the Roundtable attracted a capacity crowd of interested private and corporate donors. 
Ian Davidson, Director of Bird and Wildlife Conservation at the National Fish and Wildlife Foundation (www.nfwf.org), presented on their large-scale, highly collaborative shorebird conservation effort.  Shorebirds are one of the most rapidly declining group of birds in the world and Davidson profiled the remarkable migration routes of many species of shorebirds, with some making annual migrations from the Arctic to South America and back again.  Georgia's coast features prominently in NFWF's conservation plans due to the critical role this region plays by providing important habitat and food resources during migration and the nesting season.
Brad Winn, Director of Shorebird Habitat Management with Manomet (www.manomet.org/habitats), and Tim Keyes with the Georgia Department of Natural Resources (http://georgiawildlife.com/node/1319) shared their perspectives as national and state partners in the work.  Justin Pepper from the Bobolink Foundation and David Weitnauer from the Dobbs Foundation provided insights from two funding organizations.
Musgrove Plantation was a fitting venue for a conservation philanthropy event.  In addition to its natural beauty, much of the property adjacent to the meeting facility – 260 acres – is the focus of a land conservation campaign by the St. Simons Land Trust.
CGaPIP is an initiative of the Communities of Coastal Georgia Foundation focused on deepening philanthropic impact in Camden, Glynn, and McIntosh Counties.  Founded with similar intentions and spirit, Stewards and CGaPIP are natural partners. Participants in the Conservation Donors Roundtable were enthusiastic about holding similar joint programs in the future and the potential of working collectively to make an impact on coastal conservation.  The 2nd Annual Conservation Donors Roundtable will take place on Thursday, March 9, 2017.  Save the date!
https://stewardsofgacoast.org/wp-content/uploads/2014/07/oystercatcher.jpg
375
710
[email protected]
https://stewardsofgacoast.org/wp-content/uploads/2018/03/stewards-logo.png
[email protected]
2016-06-21 14:07:37
2018-03-06 14:48:36
Donor Roundtable A Success! Plans Underway For Similar Event In 2017