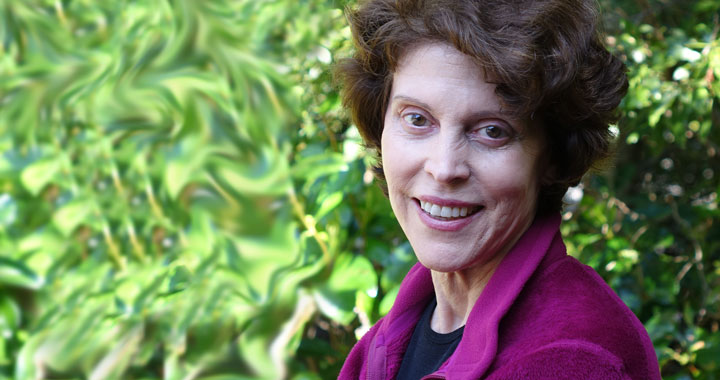 Inspired, generous, and committed individuals have always been the heartbeat and catalyst for Georgia's legacy of coastal conservation.  Over time, Shoreline will introduce you to donors who are making a difference for the Georgia coast.  Shoreline is honored to begin this feature with a profile of Jeanne Manning of St. Simons Island.
Jeanne Manning grew up playing beneath the live oaks on St. Simons Island before the roads were paved. She returned to St. Simons in the 1990s after a successful career and settled in a home beside the marsh.  The place of her childhood had changed significantly. Clearly, St. Simons was more developed. And yet, many of island's charms remained the same.  Behind her house one day, near the marsh, she recalls seeing a Painted Bunting. It was an inspiration that revitalized her childhood love of maritime forest, tidal creeks and salt marsh.  She says that living on the marsh made it hard not to care deeply about her island home.
With new eyes and a curious mind, Jeanne came to understand the unique qualities of a barrier island and its ecosystems.  She also realized that development pressure on St. Simons Island would only get worse. Turning her concern into positive action, Jeanne joined a team of visionary leaders to create the St. Simons Land Trust. Their first board table was just that, a plywood board on sawhorses. The Land Trust has since protected over 834 acres of land on the island.  Jeanne is also a founding member of the Communities of Coastal Georgia Foundation, a community foundation devoted to improving the quality of life in McIntosh, Glynn, and Camden Counties.  Her philanthropic leadership continues as she currently serves as Vice-Chair of the Executive Council for Coastal Georgia Partners in Philanthropy, a community foundation initiative designed to deepen philanthropic impact in coastal Georgia.
When reflecting on her philanthropy, Jeanne observed, "I like to support many of our conservation groups but I find it works best to also pick one or two organizations to invest in as a loyal annual donor.  Set the longest horizon you can imagine staying involved and the highest level of support you can muster. Then be there for them, day in and day out. Operating support is so important. Organizations need infrastructure and in times of economic stress that is really when we need to give more and all we can."
Something in Jeanne's voice lifts when she speaks of birds. They are woven into most of her stories, yet never isolated. She always places them within a landscape, revealing her native gift for ecology. She remembers one event in particular from an outing with other coastal donors on Little St. Simons Island.
"I will never forget a birding expedition on the beach. It was a study in gray, purple and taupe. Magnificent, roiling, deeply purple clouds brought on the sense of an impending storm above the grains of sand and birds."
She said it was one of those moments that stays with you and you carry, always. These are the moments that keep the spirit of giving alive on the coast of Georgia.
https://stewardsofgacoast.org/wp-content/uploads/2016/06/DSC03300_Jeanne_Manning_B.jpg
380
720
[email protected]
https://stewardsofgacoast.org/wp-content/uploads/2018/03/stewards-logo.png
[email protected]
2016-06-01 22:12:16
2018-03-06 14:48:36
Donor Profile: Jeanne Manning