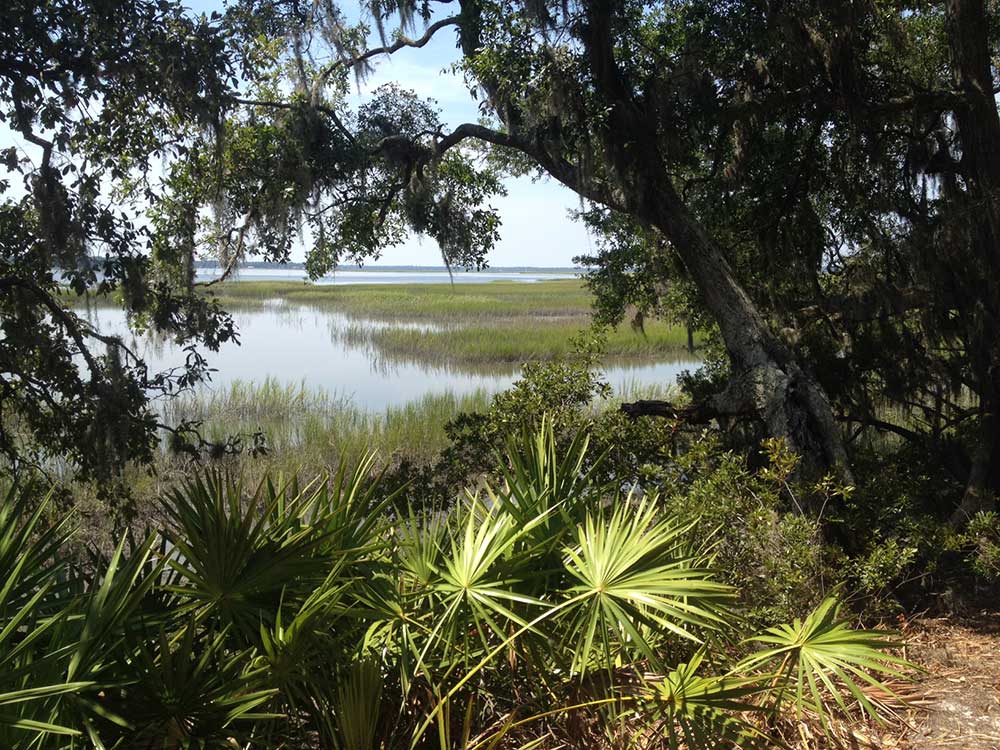 Cabin Bluff, approximately 11,000 acres located three miles south of the mouth of the Satilla and adjacent to Cumberland Island, is a lush, highly diverse landscape of salt marsh, tidal creeks, pristine maritime forests and fire-managed pine flatwoods.  This large, high elevation, undeveloped portion of the Georgia coast – a critical portion of the Atlantic flyway for migrating birds and an important site for ecosystem resilience and adaptation as sea levels rise — was zoned for 10,000 residential units and over one million square feet of commercial development.  Instead, The Nature Conservancy, the Open Space Institute, and private donors joined together in 2018 to remove this historically and ecologically significant property from the market and to work toward its long term protection.
During its interim ownership of the property, The Nature Conservancy is partnering with Georgia DNR to develop and initiate plans to manage the forest, fostering healthy environments for gopher tortoise, indigo snake, and other inhabitants of the imperiled longleaf pine ecosystem. With the conservation of Cabin Bluff, the Gopher Tortoise Initiative draws ever closer to its goal of permanently protecting 100,000 acres of gopher tortoise habitat across Georgia's coastal plain and preventing the reptile's listing as an endangered species.
Marketing efforts are underway to identify a conservation buyer for the historic recreational portion of the Cabin Bluff property.  This compound of cabins, conference center, and sporting amenities is one of the oldest hunting clubs in the country and once hosted President Calvin Coolidge.  The long-term vision for Cabin Bluff is its permanent protection through conservation easements and for a portion of the property to be open for public access. For more information, click here.
In related good news, Ceylon, the 16,000 acre property neighboring Cabin Bluff, was purchased recently by the Conservation Fund and Open Space Institute. Over the next few years, the organizations will work with Georgia DNR and federal agencies to permanently protect the area under conservation easements. For more information, click here.
https://stewardsofgacoast.org/wp-content/uploads/2019/12/Land-Protection-on-Satilla-Cabin-Bluff.jpg
750
1000
John Lenz
https://stewardsofgacoast.org/wp-content/uploads/2018/03/stewards-logo.png
John Lenz
2019-12-11 15:58:29
2019-12-12 13:15:35
Land Protection on the Satilla: An Update on Cabin Bluff